WELCOME
W
e are happy to see you at Palmyra hotel!
"Hotel Palmyra" is situated approximately 100m from the beach of Argasi and approximately 50m from bars, restaurants and shops but its location ensures your tranquility.
With a traditional style exterior but luxurious interior the hotel Palmyra is perfect for a relaxing break. The welcoming and calming atmosphere is ideal for all families & couples alike. The hotel offers swimming pool with separate children's pool surrounded by beautiful garden.
More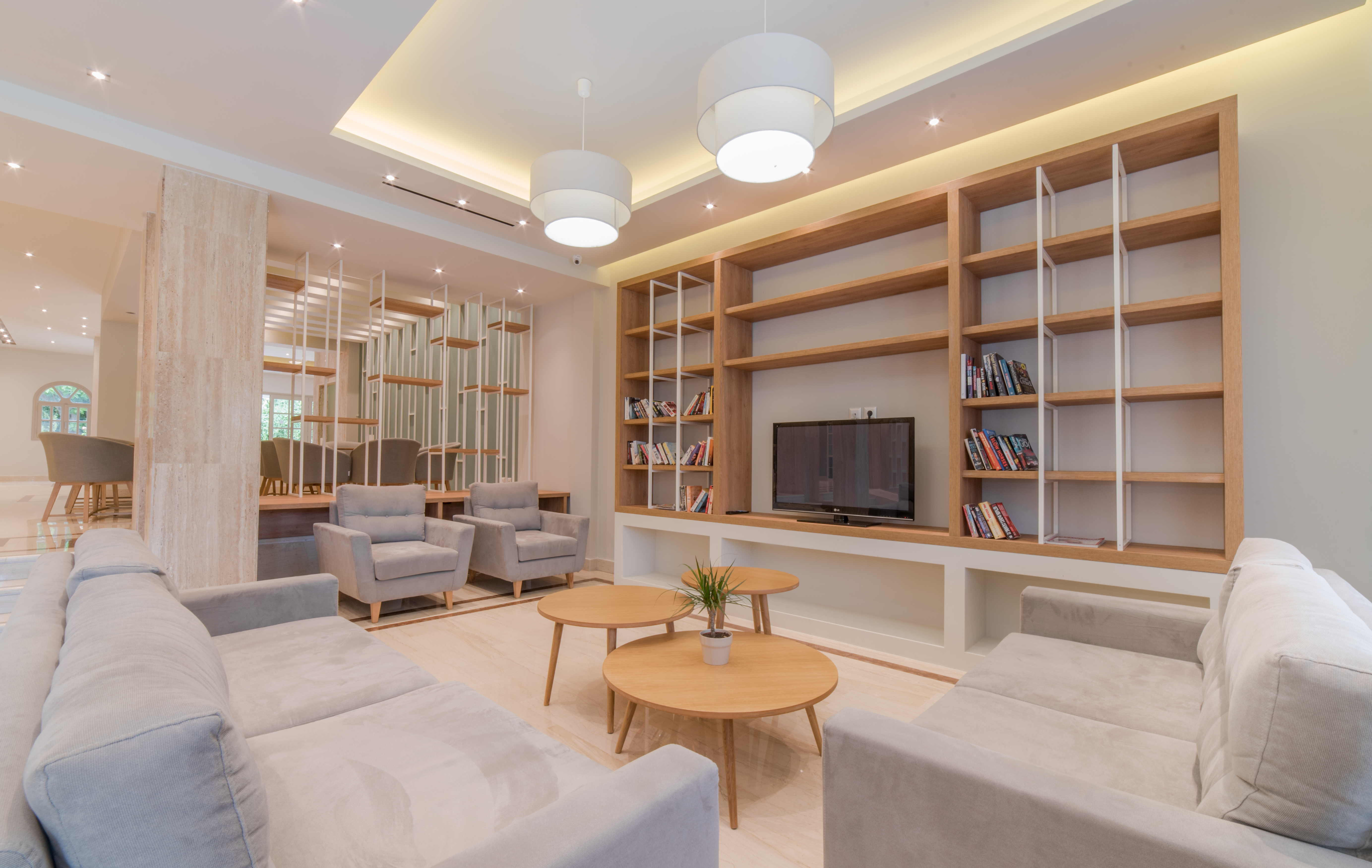 "Really well run establishment. Rooms serviced regularly to a high standard. All facilities available. Highly recommended. Desk manned 24hrs and extremely helpful with bus?coach timetables and local information."
"We stayed for 1 week in September 2015. The hotel staff are very friendly and helpful. The rooms are cleaned daily and the general décor was fine. Breakfast was continental style and had a good selection of food to choose from...."

"Just had a week at the Palmyra and would reccomend it to anyone looking for a quiet stay in Argassi. Although its almost in the centre of the resort the first thing we noticed about this hotel was the peace and quiet...."

"The hotel is clean and very comfortable. the staff speak really good English and are extremely helpful- just ask! Breakfast is a very good continental breakfast but also with sausages beans and eggs. the pool area is nice and normally sun beds are easy to get..."

"Just got back from a very pleasant stay at the Hotel Palmyra. The staff were very friendly and helpful throughout our stay. We had a room on the first floor facing out towards the garden with a very pleasant view of the surrounding countryside and the sea could be seen in the distance..."